Sylvan Morris at Dynamic Sounds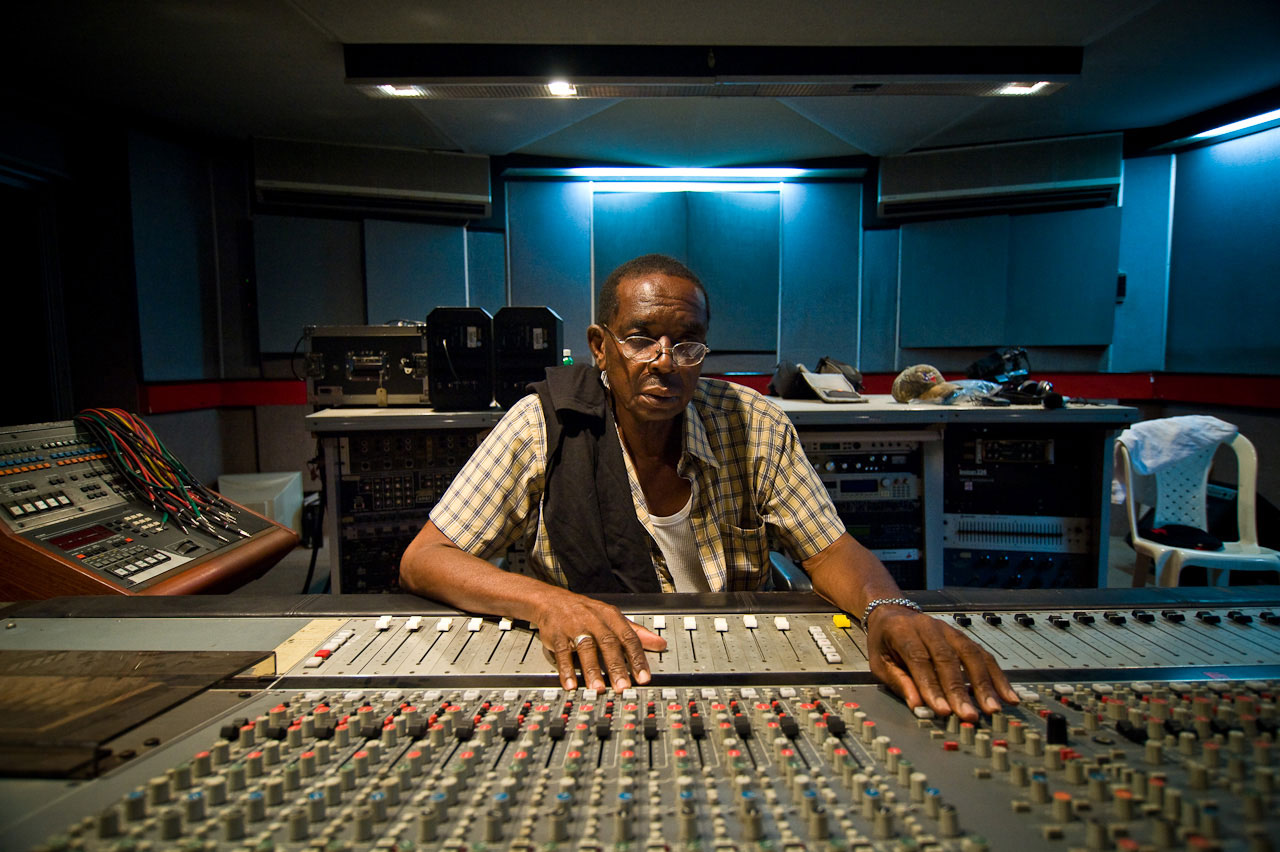 Interview: Shivu Rao, Sean Stewart
All Photos © Shaun Roberts - flickr.com/photos/shaunroberts
Props to Shivu Rao for recognizing Sylvan Morris in the parking lot of Dynamic Sounds and sparking the conversation that would lead to the interview.

Sylvan Morris worked as a recording and mixing engineer at the forefront of the development of Jamaican music in the 1960s and 1970s. Equipped with a pitch perfect ear, a naturally inventive spirit, a hands-on approach and an intense work ethic Morris not only managed to create a sound of his own, but also was highly sought after by the musicians of the era, to whom he was affectionately known as 'My Operator.' Over the course of a quarter century Morris worked closely with such luminaries as Bob Marley and the Wailers, Jacob Miller, The Heptones, U-Roy, Augustus Pablo, Alton Ellis, Gregory Isaacs, Dennis Brown and many more. 
Born in Trenchtown, Kingston, Jamaica in 1946, Morris, early on, exhibited a natural enthusiasm and talent for fixing electronics. Having built his first tube amplifier by age 12, he was the go-to guy in the neighborhood for anything electronic that needed to be fixed.
"Everybody used to come to me to fix dem ting, from the electric iron right up, radio, TV, right up."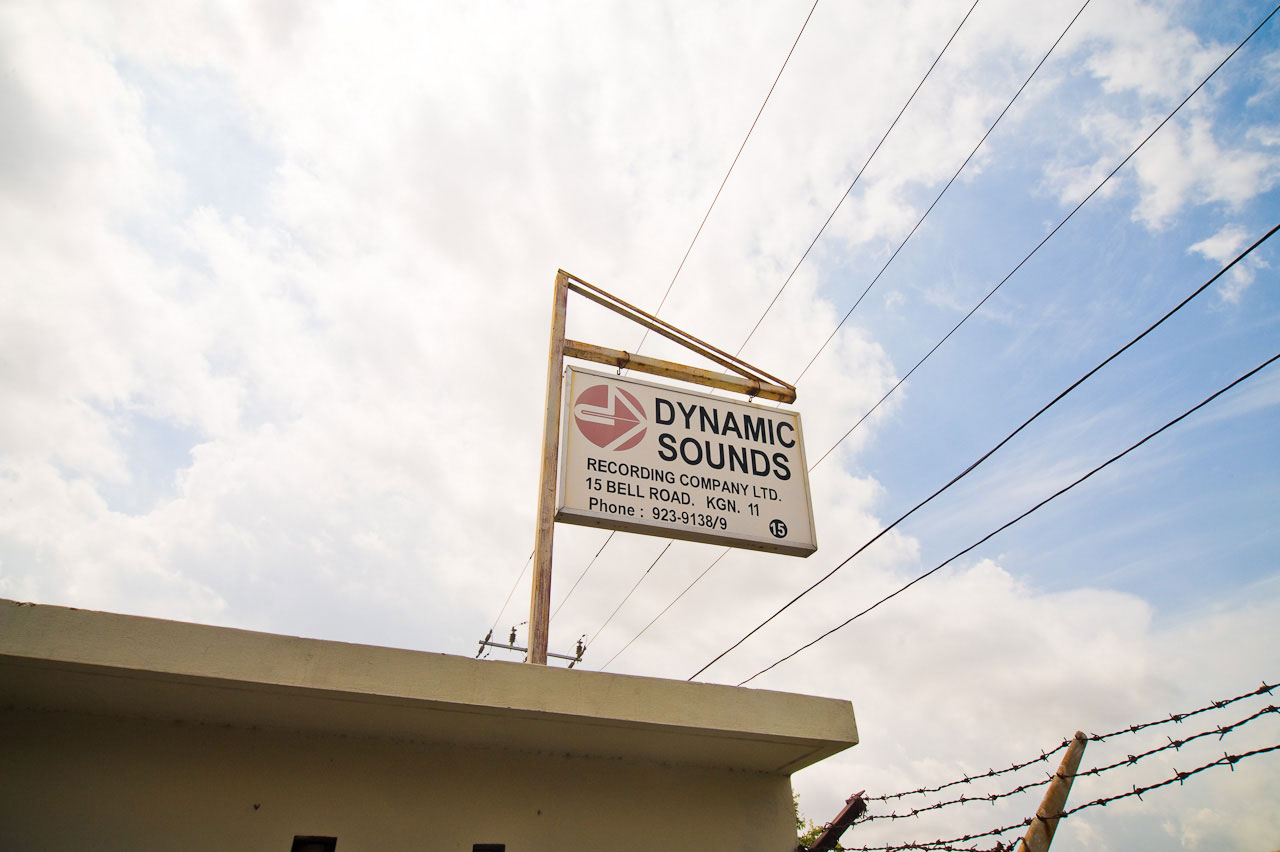 Still a teenager when he arrived at Byron Lee's Dynamic Sounds in 1965, Morris started as an assistant to the Australian engineer, Graeme Goodall, who was brought in to facilitate the changeover from a 2- to a 3-track studio – which was almost immediately upgraded to a 4-track. Originally coming on as a maintenance engineer, Morris gradually moved up to do some mastering and eventually became a mixing engineer under the guidance of Goodall and Carlton Lee, working on seminal songs such as 'Judge Dread' by Prince Buster and Errol Dunkley's 'You're Gonna Need Me.' Starting with his success at Dynamic, over the course of the next 20 years he would go on to work out of Duke Reid's Treasure Isle, Coxson Dodd's Studio One, Harry J Studio and then finally back to Dynamic Sounds where he is currently.
Although he has mixing and recording engineer credits on hundreds of songs – with thousands more uncredited – it's impossible to grasp the scope of his contributions unless you understand more properly what it meant to be a sound engineer in Kingston in the 1960s and 1970s. Morris' many technical accomplishments – most notably his invention, while at Studio One, of the bass box that produced the heavy bass sound that would come to define dub – have been well documented. (In his excellent book Dub, Michael Veal dedicates a whole chapter to Sylvan Morris' influence.) Less talked about is the atmosphere in which these innovations were born.
Below are a few anecdotes from a conversation with Sylvan Morris in the summer of 2008 in the studio at Dynamic Sounds, which I hope will help illustrate the vibe in the studio at a time when the music was at its most vibrant. As Morris told us, "If you see something and don't understand what you see, then you see nothing. If you hear something and don't understand what you hear, you hear nothing."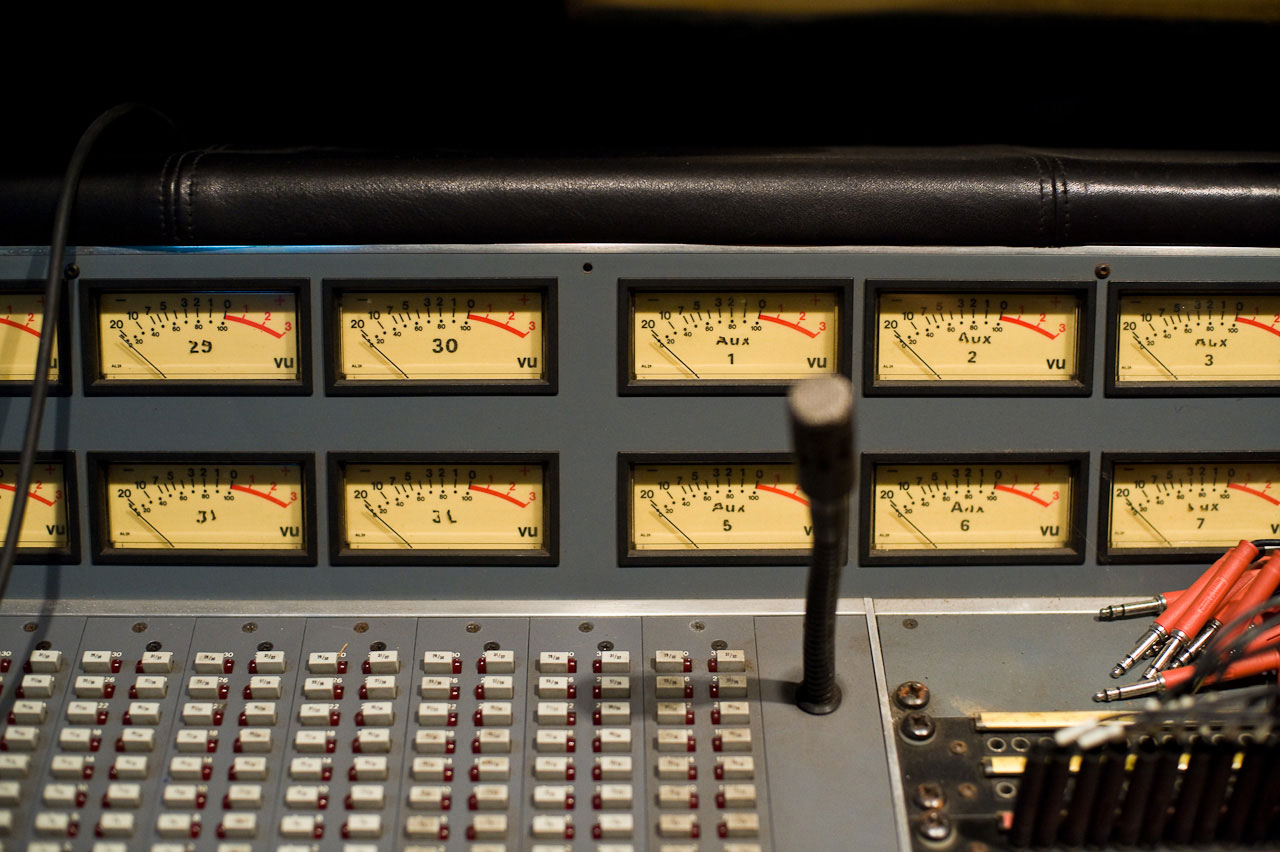 Morris on sound clash culture and the birth of drum and bass:
I heard Sly and Robbie on BBC saying that it is them that created dub music, but Sly himself used to come to me and ask me what was done…The drum and bass started when the soundmen came and they bought the dubplates – 'cause I used to cut the dubplates down by Coxson too. So because we know the tunes now, myself and there is a chap by the name of Larry Marshall, he is a singer too – he is the one who sang – Skully [Simms], some of these guys were there too. So we now would pick a tune and play it and they would say, "Yes me like that tune," and we would put it on the dubplate. And they would carry it and play it in the sound clash. And they claimed that they 'kill a sound,' 'lick down a sound,' you know? So [another] soundman would hear the tune, like the tune named 'Darker Shade of Black,' they would call it 'Punkanella,' you understand? So they would come and say to us that, "They took a tune name 'Punkanella' and lick we down." You know? "We want a cut of that tune there." I would say, "I don't know which tune that is. 'Punkanella?'" So they would have to tell you how it sound, and I would say, "I wonder if it's this tune here?" And you see that it is 'Darker Shade of Black.' And he would say, "I don't want it sound like how his sounds, I want it to sound different." Because we used to do two tracks, we used to do drum and bass on one track and the rhythms on another track. And if there is horns, we would have to tie them together and do another generation of it. So sometimes there is four tracks of it. One which is drum and bass, one with the full rhythm and horns, you have one with full rhythms and horns and voice. That sort of thing. So you would take out this, put in that. Put on a little echo on it and some reverb on it. And it is so come the drum and bass. And I want to tell you something! I'm going to be totally frank with you: It is them [the soundmen] start the drum and bass thing. We would tell them, "No man, we can't mess up the music." And they would say, "No man, that is how I want it man!" So they were the ones who instigated this thing!
The many roles of the engineer:
In those days the engineer was really the producer, because sometimes the drum wants to be tuned and you tune up the drum. These guys respected me so much they used to call me, 'My Operator.' Because of the fact it was two tracks, you had to get everything right and then you take the take. And you might take two takes. And if you're not certain, you may take three cuts. These guys in those days were very professional. So more times it's not because of a man making a mistake, it's more that the vibes could be better.   
I never stop dancing. In other words, if I stop, they stop. If I'm around the board and the music start play, I start feel it and I start dance, and they observe me carefully! More times I actually hear them playing to my dance because they observe me through the glass. And the more I move, you hear a man lick a ting [play something]. You understand? So they are actually playing to the feel of what I am feeling. And if they see me stop dancing you just hear them say, "Hold on there man! Hold on there man! Brother Morris not feeling the tune! What you don't like?"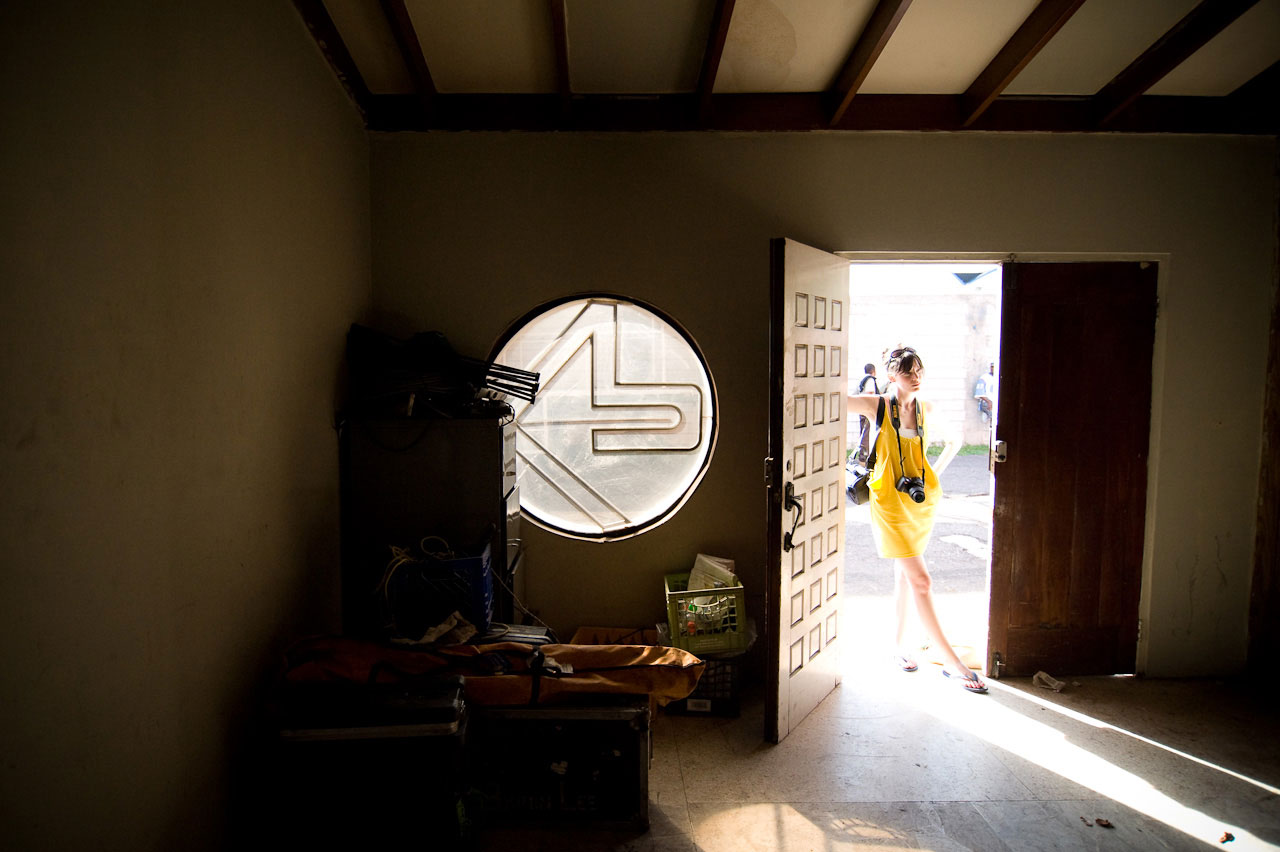 The mics that Coxson had were deficient. This is what got me to be so efficient. When you put a deficient mic on a piano, and when the pianos play and I go around to the board it don't sound right. So what I had to do now was put my head over the piano and say, "Play!" and I listened. And when I listen now I would go back to the board and tell them to play it and listen for the deficiency – I would use equalizer. So it is that, now, that gave me photographic memory for sound.   
I played a little piano here and there. A lotta tunes you hear it's me playing on it. Sometimes I just go 'round the board and start playing. You know? I just start record and run go 'round there and start play piano and play two percussion. I go 'round there an sing too. Even some of Alton Ellis song I sing on them. I was an all rounder.  
There was a tune again, Errol Dunkley's 'You're Gonna Need Me.' That tune was one of the famous tunes that I did here [Dynamic Sounds]. It had about 10 splices on it because the rhythm track had got damaged, so I had to actually make back the tune. As a matter of fact, all the intro was missing, so I had to make an intro out of something else. But that tune made a hit.
Never not working:
We did auditions in between. There was one day in the week that we didn't do any tunes. I think it was either Wednesday or one of those days. So we would do auditions sometimes on the weekends, sometimes we do it on Wednesday. And then now the rest of days we do the tunes. Then now, we do between three and four days for the week with the recordings. On each day we would do four or five tunes, depending on what kind of tune.   
It was as if as I finished a session, I start another one. When I was working by Harry J, Stevie Wonder come one night to work. It was in the same time with Third World [Sylvan was working as engineer on 96 Degrees in the Shade] and I was working for two months without any sleep. I actually fell asleep on the board. I was the main engineer at that time and everybody did want, want me. So he actually came and wanted me to do some work. But I never fully realize the potential of them man there [Stevie Wonder] at that time; I never really penetrate them man music at that time. You get me? And to be truthful to you, it's only probably if Jesus did come back, then probably I would have to go through. But me say me couldn't work, couldn't work.  
I'm gonna be totally frank with you: The same Augustus Pablo, one day he came and went in the mastering room. I was outside and I heard the tune playing. And I thought, you know the tune sound familiar, not really familiar, it sound…good. So I step into the mastering room and say, "That tune there sound good man, who mixed that tune here?" So him say, "So you don't know who mix it?" Me say, "No." So him just take up the album and say, "Read that." Me look and me see my name. [Laughter]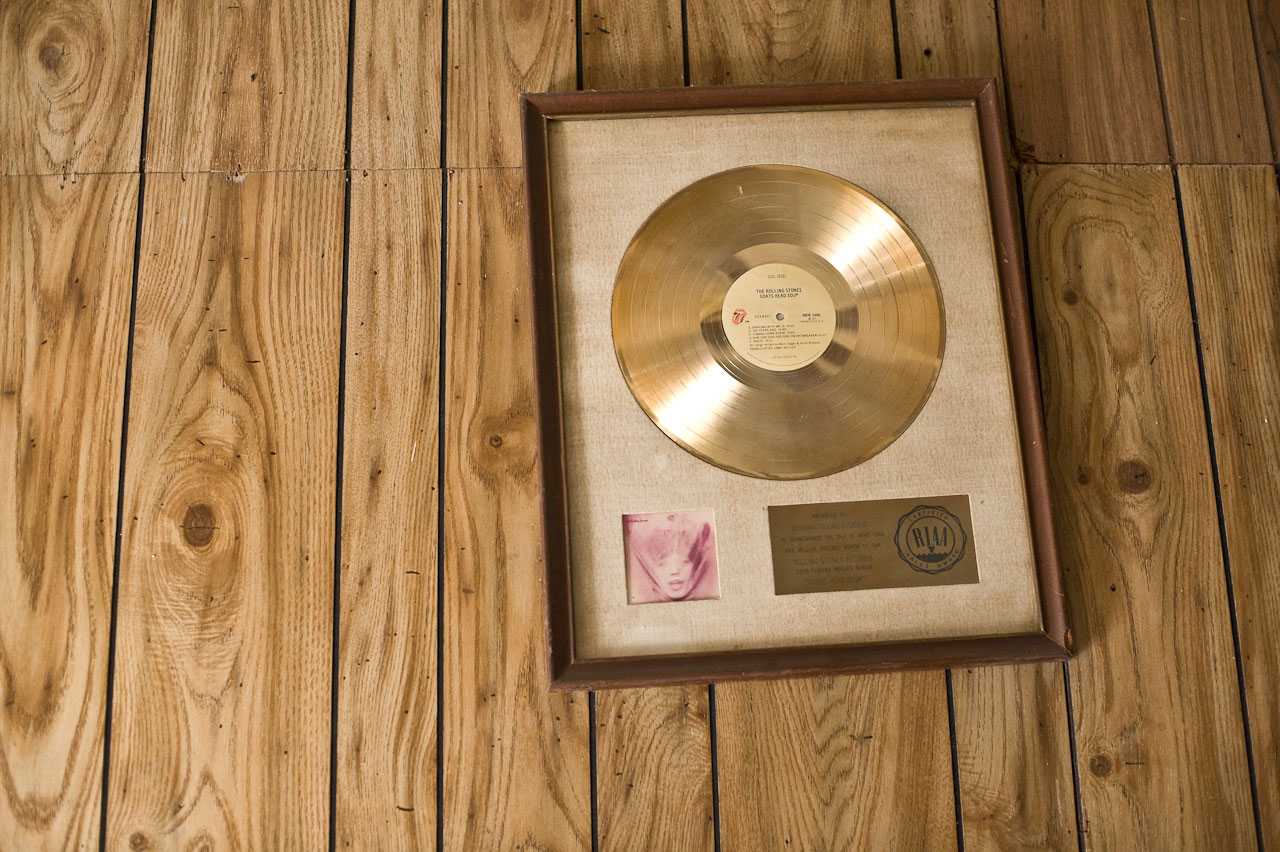 Plaque for The Rolling Stones Goats Head Soup which was recorded at Dynamic Sounds in late 1972.  As far as I know Sylvan did not work on this record - he was at Studio One at the time.  This was hanging lopsided on a water damaged wood panel wall in the lobby of the studio.
Studio etiquette:
We never normally use smoke inna studio. You know? Sometimes the guys, them come in and give we trouble but we have to run them out. You know? I want to tell you something too: Most times when we working late night, sometimes some guys come and give you trouble and come over the board with all them spliff and one and two of the seed them drop inna the board. 'Cause sometimes when you pull the board to fix it, it's pure ganja seed you see inna it. But we never normally allow that.
Bob Marley and The Wailers at Harry J Studio:
When Bob come you know he brought his food and man cook and all those things there. You know? Cook their fish and…like man come to see man even sleeping with his bed outside. Man them came with their football [soccer ball] and they go out there and go play. It's just a natural thing with them. You know? Livity.
His own legacy:
I'm not even really too certain what they mean by legacy…because nobody is seeing my leg really. [Laughter]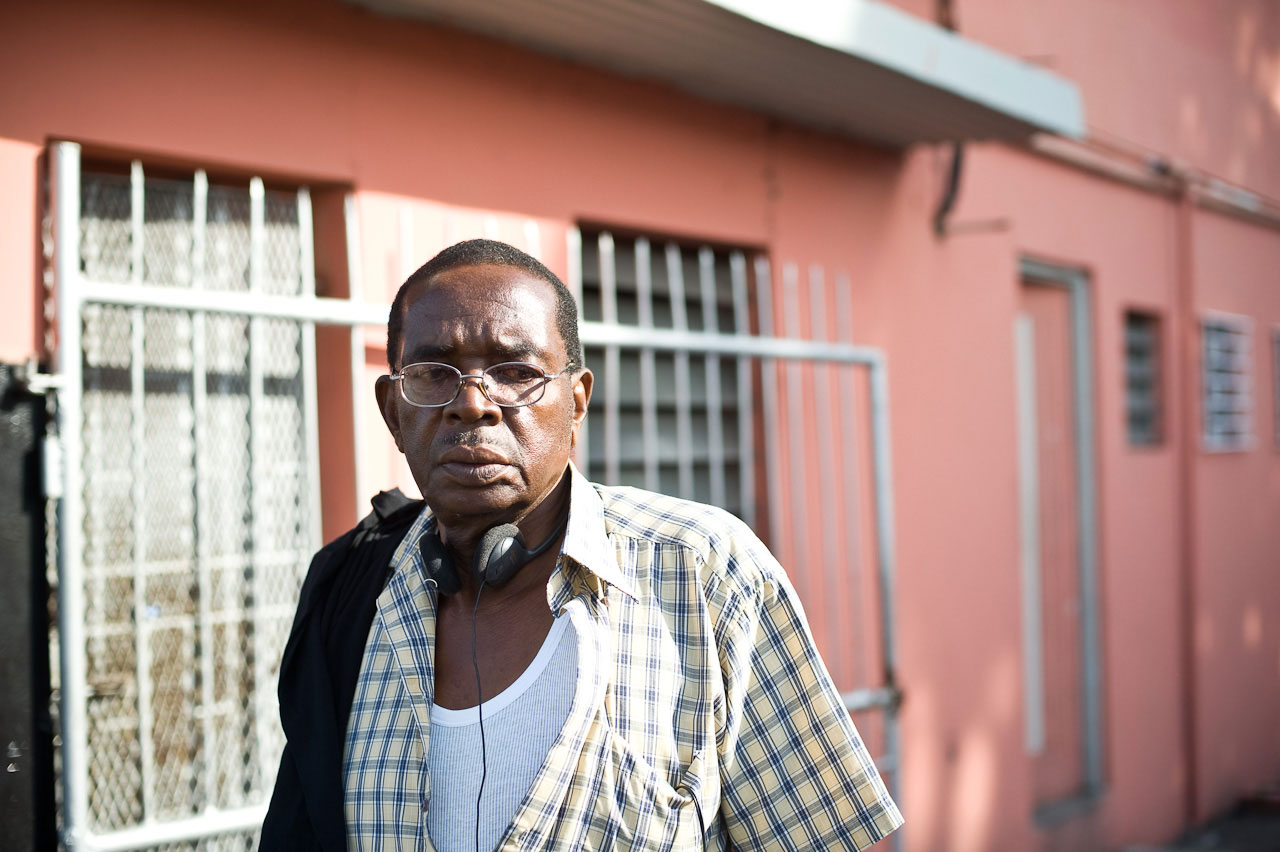 Sitting there in the dusty old studio which is hardly used for anything but practice sessions anymore, at a time when the music industry has gone digital, and when a generation of Jamaican musicians seem to have willfully forgotten their roots, I wondered aloud whether or not it's possible that this rich cultural heritage may be lost to time. With no hesitation, he emphatically invoked the old aphorism that says truth cannot be suppressed forever. Suffering from glaucoma which has left him effectively blind, Morris has not lost sight of what is most important: the music and the message.
[Some career highlights. See more at www.roots-archives.com]  
Dynamic Sounds: 1965-1967; 1986-Present 
Prince Buster - 'Judge Dread' [1967] 
Roy Shirley - 'Hold Them' [1967] 
Errol Dunkley - 'You're Gonna Need Me' [1967]  
Bunny Wailer - Liberation [1988]  
Duke Reid's Treasure Isle: 6 months in 1967 
The Jamaicans - 'Ba Ba Boom' [1967]  
Studio One: 1967-1972 
Coxson Dodd, who owned and ran Studio One, was famous for taking credits on songs that were created and worked on by the resident studio engineers. For this reason, Sylvan Morris isn't credited on nearly everything he worked on during his Studio One years, but it's safe to assume that if it came out of Studio One during his tenure there then he worked either as mixing or recording engineer, and often times as both.
"Now, you see when I was down by Coxson, all of them tunes you hear it's me that produced them, and when I say produced them I mean musically."
Alton Ellis - Get Ready For Rock Reggae Steady [1967] 
Ken Boothe - More Of Ken Boothe [1968] 
Larry Marshall - 'Throw Me Corn' [1971]   
Harry J Studio: 1972-1986 
Bob Marley & The Wailers - Catch a Fire [1973], Burnin' [1973], Natty Dread [1974], Rastaman Vibration [1976] 
The Heptones - Book Of Rules [1973] 
Sylvan Morris - Morris On Dub [1975] 
Augustus Pablo - East Of The River Nile [1977] 
Third World - 96 Degrees In The Shade [1977] 
U Roy - Rasta Ambassador [1977] 
Bunny Wailer - Dub'dsco Vol. 1 [1978] 
Big Youth - Isaiah First Prophet Of Old [1978] 
Jacob Miller - Wanted [1978] 
Gregory Isaacs - The Lonely Lover [1980] 
Horace Andy - Showcase [1980] 
Yellowman - Nobody Move Nobody Get Hurt [1984] 
Frankie Paul - Pass The Tushung Peng [1984] 
Dennis Brown - Revolution [1985]