Harvey Wasserman | Interview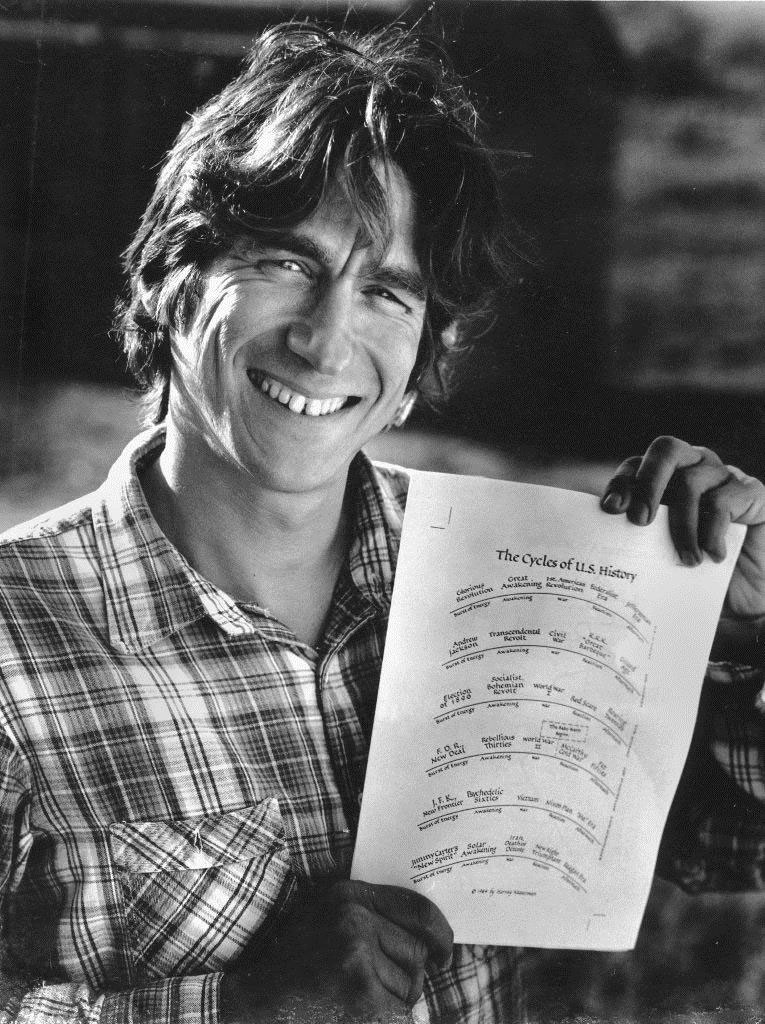 Harvey Wasserman. © Peter Simon Photography
It's hard to condense a lifetime spent as a committed activist and prolific writer into a short introduction, so please bear with me. Since writing Harvey Wasserman's History of the United States on the communal farm he helped start (Montague Farm in Massachusetts, which, incidentally, is still running as Zen Peacemaker Community, International), Harvey Wasserman has authored and co-authored over a dozen books on a wide range of topics.
He helped found the Liberation News Service in 1967 and contributed regularly from Chicago where he was attending graduate school.  He was one of the pioneers of the global grassroots movement against atomic reactors and lays claim to origination of the phrase "No Nukes." In the late 1970s along with Musicians United for Safe Energy (MUSE) he helped organize a number of concerts and mass demonstrations, including New York City's 1979 No Nukes concert. He has been a tireless advocate of green energy ever since, and, in addition to writing volumes on the subject, he helped found nukefree.org and freepress.org. In 2004 Harvey and Bob Fitrakis exposed the rigging of the election in Ohio, prompting Jesse Jackson to dub them the "Woodward and Bernstein of the 2004 election."
If you haven't read any of his books, but his name sounds familiar to you, it's because you've probably read one of his columns online at counterpunch.org, huffingtonpost.com, Austin's ragblog.blogspot.com, and in Rolling Stone Magazine, The New York Times, The Boston Globe, The Nation, etc.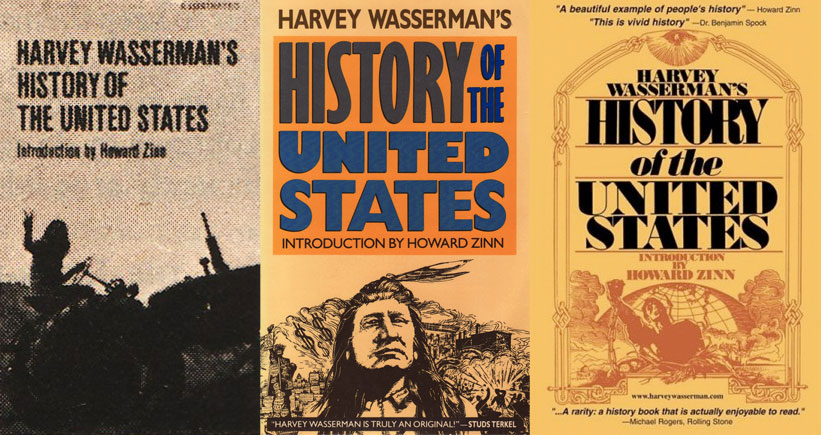 Published in 1972, Harvey Wasserman's History of the United States is one of those rare gems that really is timeless—a pitch-perfect, blemishes-and-all history that leaves you with a deep understanding of and appreciation for the character of this country that no "straight" history could ever provide. A throwback to the great muckrakers of the early 20th Century, Wasserman writes with an energetic irreverence that is truly engaging.

"The Civil War made a few businessmen very rich."

From the very first line, the book is a rapid-fire assault on everything you thought you knew about American history. After reading the book I couldn't imagine what would prompt some young kid in his twenties to think that he could pull this thing off, and so, thanks to the wonders of the internet, I asked him.
___
When did you start to consider yourself a writer?
It wasn't 'til I was about 30, long after HW's History was published, that I realized not everyone can write. 'Til then I thought somehow that everybody was doing what I was. So when I realized it was something out of the ordinary, I began to realize I was actually part of a special profession…i.e. a perennially unemployed typist.

Do you have any memories of the underground paper Fifth Estate, based out of Detroit?
I didn't know of it except maybe in snippets until long after I'd left Ann Arbor. Then it was one of many papers that crossed my path. But a good one.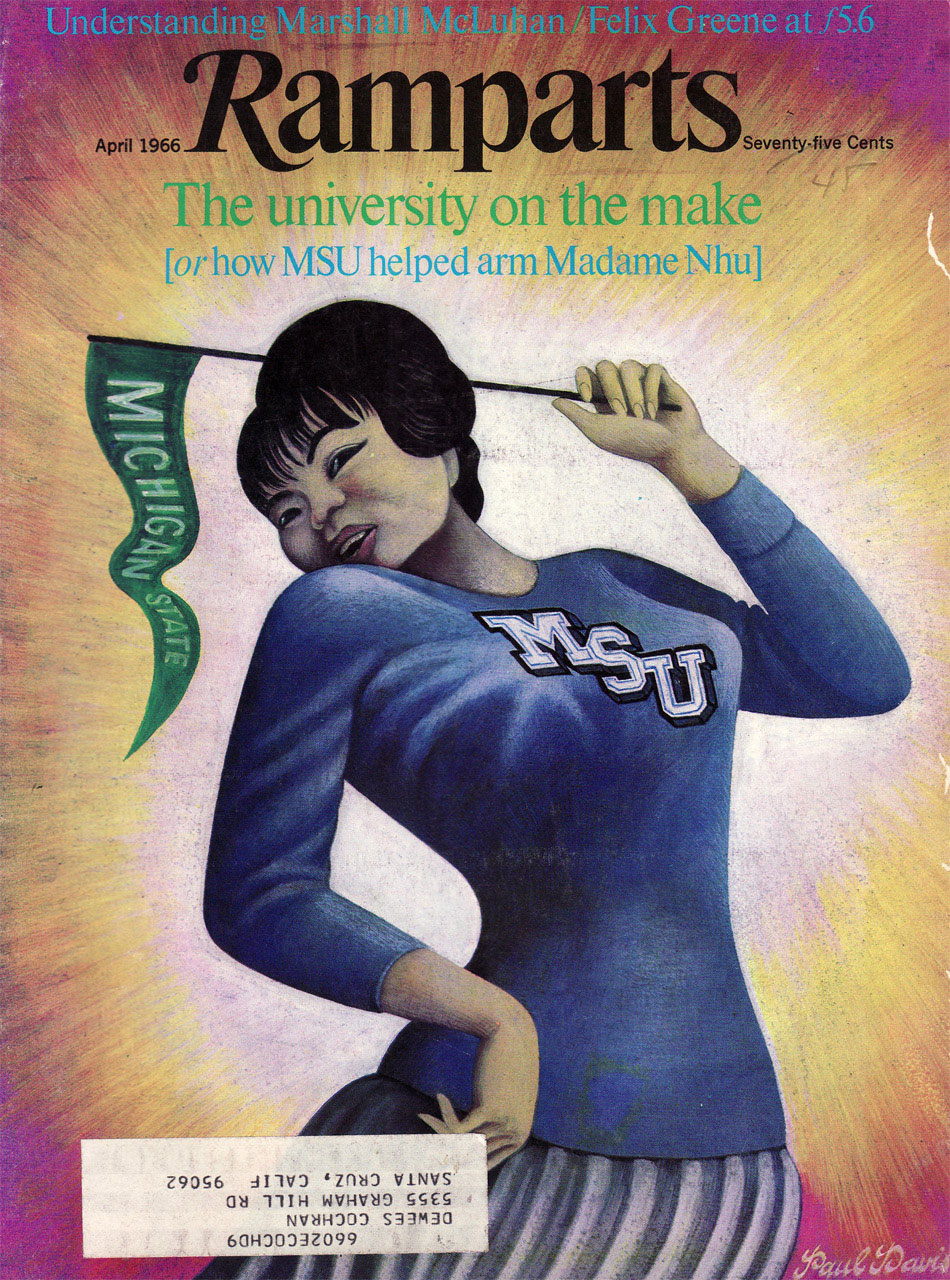 Do you remember seeing Ramparts around campus? I'm thinking specifically of the April 1966 issue with the cover featuring Madame Nhu as an MSU cheerleader. Just wondering what kind of effect that had over at UM?
Don't remember it too clearly, but do vaguely. It was one of many things that drove us toward opposition of that awful war.

Any other underground papers from that time that stand out in your mind?
The SF Oracle was totally a trip. I remember a few others but that one was the most attractive for its amazing graphics and essential message about the possibilities of psychedelics.

What role did people like Jesse Lemisch and Staughton Lynd have on you when you were in Chicago?
They were my mentors. Jesse's two introductory lectures in the fall of 1967 on the politics of historiography completely prompted me to change my view of history and to go back and re-read everything I thought I understood with the understanding that history is written by guys with points of view just like everything else. It was an ah-hah moment which has defined my entire career ever since…

What do you think it is that made you especially receptive to their approach to history? What in your life do you think laid the groundwork for those ideas to have such a profound effect on you?
I was always a liberal. My parents were New Deal/New Frontier Democrats from Boston. I'd already seen a lot from SDS and the revolt at the University of Michigan, then hitched around Europe in the summer after I graduated from U of M. I was 21 and ready to Rock and Roll.

Any experiences in Bughouse Square? Or any of Chicago's Free Speech Forums? Ever run into Slim Brundage? Or was the youth movement separated from all of the old Chicago radicals?
Don't know Bughouse or the Forums or Slim; did know Weatherpeople and the early SDS crowd and later Abbie H. [Hoffman] and Paul K. [Krassner]. It was all a hell of a lot of fun.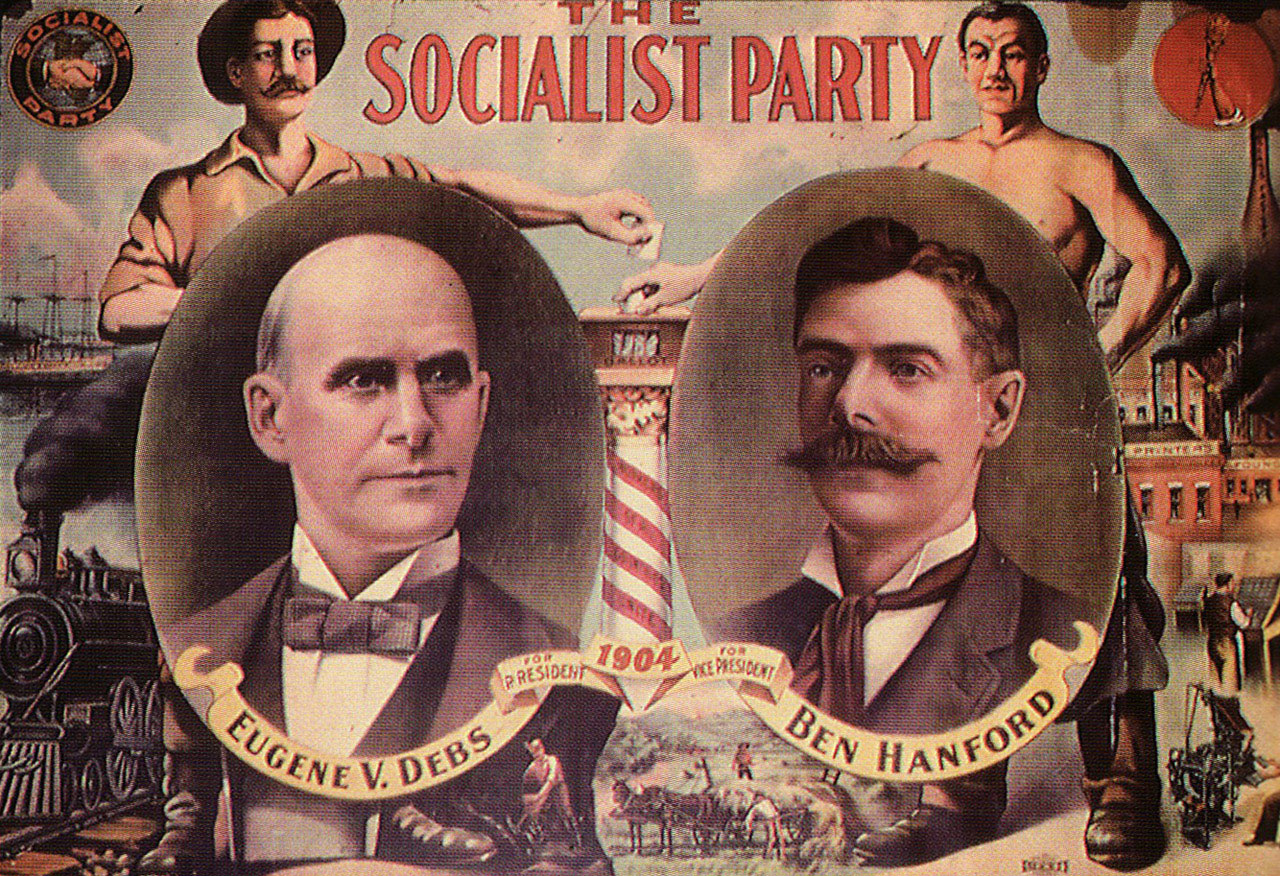 Eugene Debs socialist presidential campaign poster, 1904
Were you guys consciously aware that you were the inheritors of a great American (and Chicagoan) radical tradition? I mean, some elements of the radical left at the time—the Diggers, the Yippies—there's a direct line (at least in terms of attitude) to the Wobblies, Dada…
You're right about that. But my connection to Chicago was never strong, though I was there for the crucial 1967–8 upheaval. To me it was mostly about civil rights and that fucking war. My connection to leftist traditions only developed when I began reading about Debs.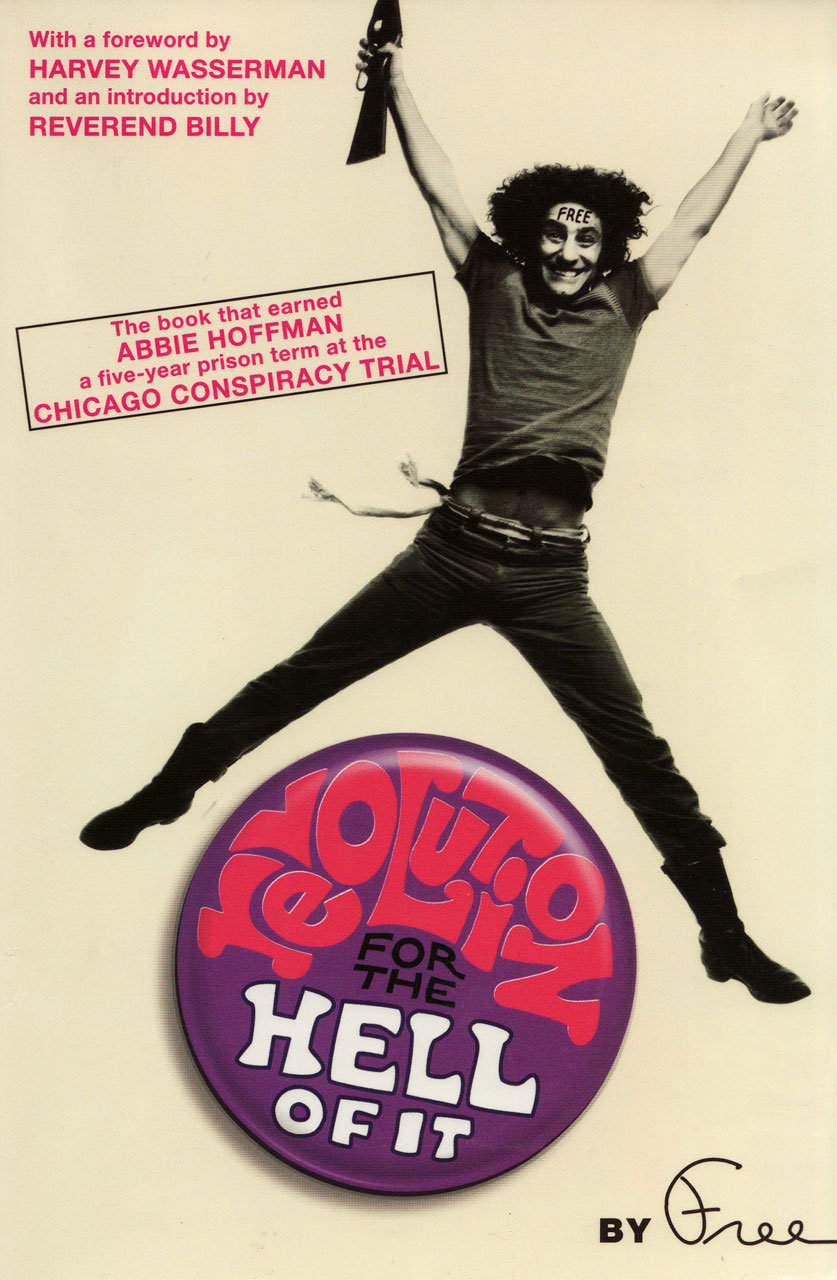 As a side note, in the foreword to the 2005 Thunder's Mouth Press edition of Abbie Hoffman's Revolution for the Hell of It, you say that Bill Clinton had "his own touch of Yippie," but blew it. I demand an explanation.
I knew people that knew him at Oxford. He fucked every woman he could get his hands on and definitely smoked pot. There's a photo of him with a beard that makes him look like dozens of hippies I knew. If he'd have dropped acid I think he'd have had a very different life.
What were you doing during the Democratic Convention in '68?
Running from the cops. My girlfriend Lissa and I were right at Balbo and Michigan when they smashed through into that restaurant and tear-gassed everybody inside and outside.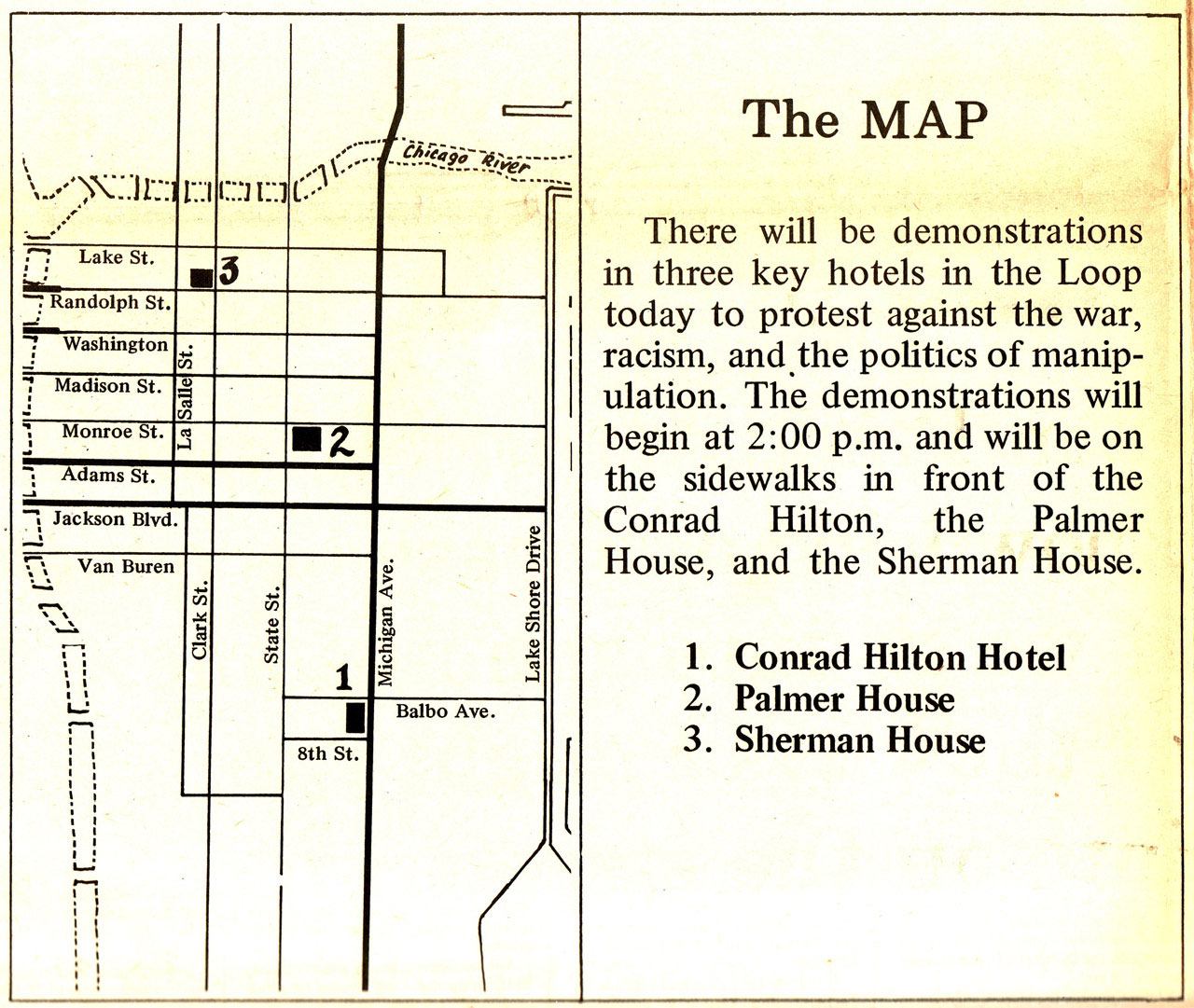 Taken from the front page of The Ramparts Wall Poster (Poster Two, Edition One), August, 25, 1968.
What possessed you, a "20-something graduate school dropout", to write Harvey Wasserman's History of the United States when you did?
Based on Jesse's lectures I figured I could do my own version. Fortunately I got lost in the 1890s and just focused on that period. Writing that book was a truly magical experience.

You've mentioned having William Appleman Williams' Contours of American History with you on the farm at Montague, and I was wondering what other reference material you had with you in that garage when you were writing the book.
Williams later sent me a very nice letter which I treasure alongside the one from Howard Zinn that got the book published. My uncle George owned the Brattle Bookshop in Boston and let me "buy" armloads of books for a buck. A few years ago I gave them all back to my cousin Kenny, who took it over from his dad.

What did the writing process look like for you? What was the daily routine?
I would read through the books George gave me, mark them, type the quotes I thought might be usable. When I settled on the organizational structure and period of the book, I used the quotes as the basis of the text. I would write and riff through the notes to compose the book. I had an old painted-up record player and had a constant supply of Rock and Classical music going, including a lot of Beethoven. I remember finishing the Farmers chapter precisely at the end of the Pastoral Symphony.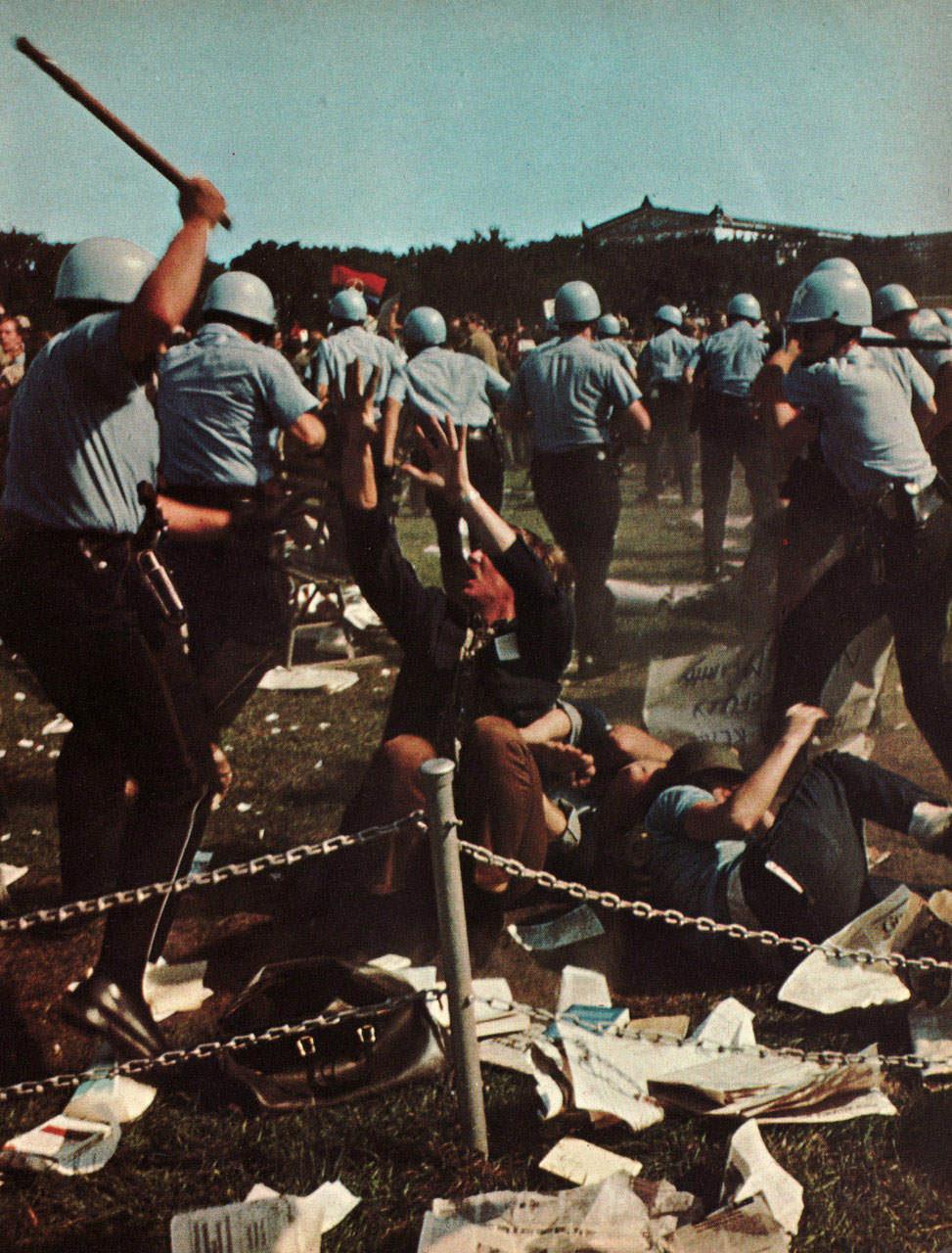 Outside the 1968 Democratic National Convention in Chicago. Photo: Jeffrey Blankfort.
Zinn's landmark, anti-Vietnam war book, The Logic of Withdrawal, was published in 1967, the year you graduated from The University of Michigan, and I was just wondering if you read it when it came out or what it was that put Zinn on your radar as someone who could, or would, help get the thing published.
I'm sure I read the book and certainly knew of Howard. I went to one of his lectures at BU but didn't know him. Ray Mungo put me in touch and I sent him the manuscript. He wrote back a letter I still have. I showed it to Harper & Row. They said my book was junk but that if Howard would write the intro they'd publish it. He did, and they did. He then followed with A People's History of the United States, which was great. 

What have you been working on lately?
Still fighting nukes. Teaching History. Writing for the web. Now taking on aspartame….
What are you currently reading?
Mostly keeping up with the web.
Googling your name I came across the fact that you are on the board of the Everglades Foundation, which is chaired by Paul Tudor Jones. Have you ever seen that classic PBS documentary on Paul Tudor Jones, Trader? Do you know if he still has Bruce Willis' Reeboks?
Don't know about those Reeboks. Paul is a great guy.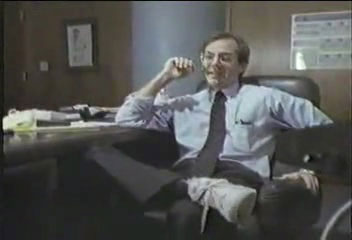 Paul Tudor Jones rocking his lucky Reeboks (previously owned by Bruce Willis) in Trader.
And finally, what does the phrase Babylon Falling mean to you?
Not a phrase with which I'm familiar. Sounds like a Reggae song!
Keep the faith!!! No Nukes/4 Solartopia…
Thanks Harvey!